Pyroluria or Pyrrole Disorder

Pyroluria is also known as Pyrrole Disorder, Kryptopyrroluria (KPU) or more precisely hemopyrrollactamuria (HPU). Pyrrole Disorder, is a genetic chemical imbalance involving an abnormality in hemoglobin synthesis. Suffers of this condition produce too much of a byproduct of hemoglobin synthesis called hydroxyhemopyrrolin-2-one (HPL) and hydroxy-2,3-Dimethylpyrrolidin-5-on, also known as Pyrroles.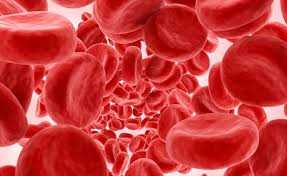 HPL binds to or inhibits the nutrients; Zinc, Vitamin B6, Biotin and the Omega 6 Fat GLA from reaching their targets within your body. This effectively renders these nutrients unavailable for their many important physiological functions in the body such as co-factors for enzymes in metabolism. These essential nutrients when bound to HPL are removed from the bloodstream and excreted into the urine as pyrroles.
The effect of pyroluria can have a mild, moderate, or severe depending on the severity of the imbalance. Symptoms may include: poor stress control, nervousness, anxiety, mood swings, severe inner tension, episodic anger, poor short-term memory and depression.
Other symptoms of pyrrole disorder include: Abdominal pain, Acne, Loss of appetite, Allergies, Low libido, Amnesia spells, Low tolerance to stress, Migraines, Anxiety/anxious, Mood swings, Argumentative – likes to argue, morning nausea, Cold hands and feet, Motion sickness, Constipation, Much higher capability in the evening than mornings, Creaking in joints, Nervous exhaustion, delayed puberty, Nervousness, Delusions, Overwhelmed in stressful situations, Depression, Pale skin, poor tanning or burn easy in the sun, Difficulty remembering dreams, Panic attacks, Dramatic, Paranoia, Dyslexia, Pessimism, Early greying of hair, Poor memory, Eczema, Poor morning appetite/tendency to skip breakfast, elevated eosinophil's, Preference for spicy or heavily flavored foods, Emotionally unstable to name a few!
Pyroluria is often associated with: Acute Intermittent Porphyria, Criminal Behavior, neurosis/Neurotic, ADD/ADHD, Depression, Post Natal Depression, Alcoholism, Down Syndrome, Schizophrenia, Allergies, Epilepsy, Substance Abuse, Asperger's Syndrome, Learning Difficulties, Tourette's Syndrome, Autism, Lung Cancer, Bi-Polar Disorder and Manic Depression
It's onset usually occurs with a traumatic incident or stress. There is evidence to suggest that Pyroluria is a genetically based ailment. Statistics indicate that if a parent, grandparent, aunt, uncle, brother or sister has suffered from major Depression, Bi-Polar Disorder, Alcoholism, Schizophrenia or has suicided, there is a greater risk of Pyrrole disorder in other family members. Poor dietary choices and poor digestive health can also lead to an increase in Pyrrole levels.
Unfortunately pyroluria is not a recognized condition by many mental health practitioners. It is wide-spread and estimates as high as 20% of all psychiatric patients and 40% of people with schizophrenia have pyrrole disorder. It seems to affect women more than men but unfortunately most people with pyroluria go undiagnosed.
Diagnosis of Pyroluria

Pyroluria is diagnosed by a simple urine test which detects either KPU/HPU and/or HPL in urine. Most persons have less than 10mcg/dL HPU. Persons with 10-20 mcg/dl are considered to have "borderline" pyroluria and may benefit from treatment. Persons with levels above 20 mcg/dl are considered to have pyroluria, especially if the above symptoms are present.
The chemical analysis for HPU is difficult due to the tendency for this chemical to decompose. Sometimes it is necessary to repeat the urine test to properly determine the level of HPU being excreted. To make the initial diagnosis, no vitamins or minerals should be taken for two days before the urine is collected (This is to avoid false negative results). The specimen should be handled properly as well – collected and frozen immediately and protected from any light by being placed in aluminum foil. A repeat test to determine if the condition has been improved may be helpful.
Contact us to arrange a urine test if you feel you may have this condition that requires accurate diagnosis.
Treatment for Pyroluria

Pyroluria is easily treated in part by restoring vitamin B6 and zinc through supplementation.The active form of Vitamin B6 (Pyridoxine) is known as Pyridoxyl-5-phosphate and is considered more effective in many cases although we often use a combination of both. Zinc picolinate is the preferred form of zinc as it possesses the highest bioavailability of the various forms of zinc available. Other nutrients may assist and include niacinamide (B3), biotin, pantothenic acid (B5), manganese, vitamins C and E. Food sources and nutritional supplements containing copper and red/yellow food dyes should be avoided.
People with pyrrole disorder also have a greater than normal need for arachidonic acid (found readily in eggs, butter, red meat and liver) and the essential fatty acid GLA (gamma linolenic acid– found in supplements like black currant seed oil and evening primrose oil).
People with mild-moderate pyroluria usually have a fairly rapid response to treatment if no other chemical imbalances are present. People with severe pyroluria usually require several weeks before progress is seen and improvement may be gradual over 3 – 12 months. Features of pyroluria usually recur within 2 – 4 weeks if the nutritional program is stopped. Thus, the need for treatment is indefinite.
Our laboratory produces a range of KPU caps, transdermal creams and sublingual lozenges. These are all available online once you log into the members section of this website. We can also tailor make a specific KPU supplement to suit your needs. We can add biotin, vitamin C, etc or change the doses according to your requirements. Contact us for details.
KPU is also often associated with under methylation (Histadelia) or over methylation (Histapenia) which should also be addressed along with any zinc/copper imbalances. Our laboratory produces Primer Pyrrole Capsules and Primer Pyrrole TD Gels for those whom also have high copper levels and Primer Pyrrole Undermethylating capsules for those whom also have high copper and are under methylators. We also produce Primer Pyrrole Overmethylating capsules for KPU patients whom are also over methylators.
Alternatively if you think you may have pyroluria seek advice from a practitioner for who has undertaken training at Outreach Programs led by Dr Walsh in vitamin therapies according to Prof. Pfeiffer's protocols.  Click here for a list of doctors . To download a biomedical prescription form click below:
Biomedical Prescription Order Form
Criticisms of Pyroluria
There is criticism being raised by some about pyroluria and concerns that it does not exist as there is no proof and that it is merely the creation of greedy practitioners looking to fleece their clients from their hard earned money.
Unlike many of those skeptics with no clinical experience, as a practitioner who has treated 100's of  people diagnosed with pyroluria based on valid urine test results I have personally witnessed the turn around in symptoms once treatment is initiated. I have no doubt that it is very real and treatable otherwise the treatments would have failed if it was a condition that never existed – would it not? If treatment failed patients would not return for continued treatment and those practitioners would be out of business.
Maybe we need to listen to our patients and value their feedback and thus consider anecdotal evidence (ah the heresy!) as opposed to the supremacist mentality that reduces human experience to be of no value unless there is a sponsored evidence based clinical trail to support the evidence. Many know of the corruption within the sponsored evidence based model and that the majority of published scientific papers are no more than sponsored evidence to suit the agenda of those who financed the study and not in reality true results, yet many hold onto this as the gold standard all others are to be judged by and compared to. Because the current evidence based model has become so corrupted maybe it is time we need to redefine what actually constitutes as valid evidence and begin to value the experience of fellow human beings and learn from it rather than diminish it to the point of being worthless. Very sad state indeed when we discard the experience of fellow brothers!
My only criticism of a few pyroluria practitioners is they think it is the answer to every ailment and fail to consider other possible causes of symptoms exhibited by the patient. Pyroluria is only one piece of the puzzle for many multi-symptomatic patients.
Want More Information?
For more in depth information on the treatment of this condition or to purchase any treatment listed you are required to log into the free members section. Click on either Existing members or Set up a new account to enter restricted area.