Our laboratory has been producing a comprehensive range of penile injections (available on prescription) for the treatment of erectile dysfunction (ED) since 2000 and thus we are considered one of the most experienced pharmacies in this field able to offer expert advice only obtained through many years of experience.
Although the thought of penile injections usually instigates a negative response in most men they are one of the most effective treatment methods available. Advantages include administering tiny doses only at the site of action with results in fewer side effects and in many instances it is far more effective than any other form of treatment.
The injections available on prescription through our compounding laboratory include:
(1) BIMIX –  various combinations containing two commonly used vasodilators for ED.
(2) TRIMIX – Triple combination therapy was first introduced in 1991 by Bennett and his colleagues who demonstrated a success rate of TriMix of 92% in 116 patients using this combination of medications. We have four different strength TRIMIX mixtures available from the standard low dose TRIMIX all the way up to our super strong ALI TRIMIX for very resistant patients who fail to respond to weaker mixtures.
(3) QUADMIX –  In a study conducted by Israilov and colleagues, 13 patients that failed Trimix had a positive response to Quadmix.
(4) Pap.P&A – This formula does not cause any pain, a side effect occasionally experienced with using other injections. It is also more stable at room temperature so does not need to be stored in fridge/freezer unlike the injections above although for long term storage we still recommend to keep it in the fridge. This is an advantage especially when traveling.
(5) Antidote – Our laboratory also produces an antidote to help treat a prolonged erection in case you accidently overdose.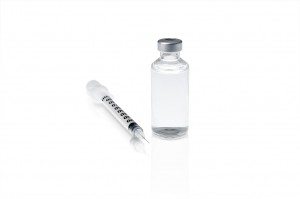 These injections produce less pain, are more affordable and more potent when compared to standard commercially available injection therapy and are recommended by most ED specialists. We produce approximately 16 different injection combinations in order to cover the wide range of needs observed within the male population. Therefore we will have an injection that works for you!
How to Inject These Treatments

Automatic Injection Device – We also supply Autoject 2 which is an automatic injection device in which you load your standard insulin syringe. The device will automatically inject the needle and empty the syringe contents for you. Click here for Autoject 2 instructions. To order a AutoJect device click here on Autoject. The benefits with this method is that it is significantly cheaper than the needle-free alternative and the results are immediate. It may also help needle phobic patients as you cannot see the needle once it is loaded into the device.
Availability
Our laboratory has developed and been producing this range of injections available only with a prescription to treat ED for nearly 15 years and thus are one of the most experienced in the country. Being the first to develop many ED formulas and now the first to use needle-free injections many others are now trying to imitate us.
We specialise in sterile compounding so you can be assured of the quality of our sterile injection treatments. Click here for more information on our strict quality control for sterile compounding.
We courier these injections Australia wide via overnight courier.
Contact us for more information.
Click here for other treatments available for the treatment of erectile dysfunction
References:
Bennett AH, Carpenter AJ, Barada JH: An improved vasoactive drug combination for a pharmacological erection program.  J Urol  1991; 146:1564-1565.
Israilov S, Niv E, Livne PM, Shmueli J, Engelstein D, Segenreich E, Baniel J. Intracavernous injections for erectile dysfunction in patients with cardiovascular diseases and failure or contraindications for sildenafil citrate. Int J Impot Res. 2002 Feb;14(1):38-43.