Age related decreasing levels of free testosterone and/or increasing estrogen levels may cause a hormone deficiency known as Andropause or "male menopause". A healthy young adult male produces on average about 7mg of testosterone every day. The pituitary gland produces a hormone called LH, in response to hypothalamus stimulation, which stimulates the testes to produce testosterone. Normal male aging is accompanied by a decline in testicular function resulting with a fall in testosterone production and thus a decline in free testosterone levels which may also be accompanied with a rise in estrogen levels also. Around the age of 40 the level of free testosterone begins to decline about 1% a year.
Symptoms of Low Testosterone or Andropause
Symptoms are: decreased libido, erectile dysfunction, ejaculatory problems, decreased energy and strength, increase in body fat, loss of muscle mass, prostate enlargement, osteoporosis, depression, inability to concentrate, reduced mental agility and loss of enthusiasm.
Men with low testosterone levels also tend to have these heart disease risk factors: angina, atherosclerosis, diabetes, high blood glucose, high cholesterol, high triglycerides, high blood pressure, high level of blood clotting factors, low blood clotting inhibitors and a high body mass index.
Causes of Low Testosterone
The reasons why free testosterone levels decline with age include:
A protein called SHBG (Sex hormone binding globulin) rises as we age and more testosterone is bound up to it, reducing the amount of free and available testosterone.
More testosterone may be converted into estrogens by an enzyme called aromatase.  Increasing estrogen levels negatively feeds back onto the brain slowing down further testosterone production.
More testosterone may be converted into dihydrotestosterone (DHT) by an enzyme called 5 alpha reductase.
Decreased functioning by the aging testicles known as primary hypogonadism.
Decreased pituitary output of LH hormone which ultimately causes a decrease in stimulation of the testicals to produce testosterone which is known as secondary hypogonadism. Decreased pituitary LH output may be due to decreased hypothalamus stimulation.
Adrenal fatigue causes a decrease in DHEA production which in turn reduces testosterone production as testosterone is produced from DHEA in the body.
Xenoestrogens – exposure to estrogen like pollutants in the environment such as certain pesticides (DDT, DDE), petrolum based chemicals (PCB's, benzene), plastics (PVC), metals (cadmium, arsenic) and hormones from food sources may all cause a negative feedback in the brain which in turn reduces testosterone production.
Considering the whole being and not only the physical aspect, if a man gives up or withdraws from life due to a number of possible reasons such as he is not content, he may be overwhelmed with life, he lacks true love in his life, etc this withdrawal will then cause low life-force (low kidney energy causing adrenal fatigue) which then causes a vascular contraction. Both low life force and vascular contraction stagnate the testes causing a decrease in testosterone production. Low testosterone is therefore a marker that a man has been living in long term withdrawal or has given up on life. He needs to address his lack of commitment to life! Click here for more information on the emotional cause of hormone imbalances in men.
Treating Andropause – Testosterone Deficiencies
Unfortunately for many men traditional orthodox medicine ignores the importance of testosterone in men's health. There are thousands of men in this country alone that have been treated for this deficiency and experienced a significant improvement in all their symptoms which will all testify to the importance of this hormone.
Testosterone deficiencies do not only occur in aging men  but are also observed in much younger men. The majority of these cases are not due to primary hypogonadism (decreased function of the testes) but are usually secondary hypogonadism (low LH) where the problem lays outside the testes, usually with the the pituitary or hypothalamus stimulation. A clomid stimulation test will help determine weather it is primary or secondary and thus determine if HCG would be a more suitable treatment to stimulate the testies to produce more testosterone rather than give testosterone itself.
There is no need for men to suffer through these symptoms of low testosterone as Individualised Bioidentical Testosterone Replacement Therapy (IBTRT) is able to effectively treat many of these symptoms caused by primary hypogonadism while HCG is also available to treat secondary hypogonadism by stimulating the testes to produce more testosterone.
If estrogens are found to be excessive then they should be reduce back into the optimal range with an aromatase inhibitor.
Diagnosis of Andropause – Low Testosterone
If you suspect you may have this condition then you should have at least your free testosterone, DHT, SHBG, Estradiol, Estrone, Progesterone, DHEA and cortisol hormone levels measured. This test will determine if you are testosterone deficient, if a testosterone/estrogen imbalance is present, if estrogens are too high, if SHBG is too high, if DHT is too high and also help diagnose adrenal stress. Thyroid hormone testing would also be a good idea.
Presently there is a real debate amongst the medical profession as to the validity of blood, urine and/or saliva testing. Despite all the controversy it is still advisable to have your free testosterone level checked as a guide and useful diagnostic tool but the practitioner should not rely solely on these results but use them in conjunction with all the signs and symptoms the patient is experiencing. Some doctors incorrectly prefer to measure total testosterone levels, however this approach is questioned as it also measures protein bound and therefore inactive testosterone which may lead to misdiagnosis.
Your testosterone levels should ideally be within the upper one third of the normal reference range for a healthy 30 year old. We do not recommend you adhere to the age adjusted reference ranges as an aging body still requires as much testosterone as a younger body of the same size and height. If found to be low you should consider bioidentical testosterone replacement. If estrogens are too high then you will need an aromatase inhibitor to reduce estrogen production and thus achieve a more favorable estrogen to testosterone ratio.
If you are still young and found to have low testosterone you should ideally arrange a clomid stimulation blood test to determine if it is due to either primary or secondary hypogonadism. Very few doctors test for this and now with prescribing restrictions it can only be done by an endocrinologist. In this test total and free testosterone, LH and FSH should be measured before and after the clomid challenge. In many cases young men with low testosterone may be better treated with HCG or clomid rather than testosterone replacement as these agents will stimulate the testes to produce more testosterone without needing to supplement testosterone itself. Log into the members section for more details.
What is bioidentical Testosterone?
In contrast to traditional synthetic hormones bioidentical hormones have a molecular structure which is an exact match of the hormones found in the human body, hence we call them bioidentical. Because bioidentical hormones are structurally identical to the hormones our bodies produce they are more consistent with our bodies biochemistry.
Bioidentical hormones such as testosterone are synthesized from a hormone precursor extracted from either soy beans or wild yam called diosgenin. Diosgenin has a molecular structure very similar to all these closely related hormones. Once the diosgenin has been extracted from the soy beans and purified its molecular structure is then modified in order to convert it into the appropriate hormone. Once the appropriate hormone has been made it is purified to a pharmaceutical grade purity and then micronized to maximise absorption. Although these hormones are synthesized it should not be mistaken that they are synthetic. Synthetic refers that the molecule does not exist naturally but has been designed and made by man to produce a totally new molecule that never existed before in nature.
The approach taken in IBHRT is to use a combination of appropriate bioidentical hormones in individualised physiological doses in order to restore optimal physiological levels of each hormone thus ensuring an appropriate balance of hormones occur. The doses used should ideally be based on hormone test results to ensure physiological levels are obtained in conjunction with signs and symptoms. We only ever recommend low physiological doses as opposed to high pharmacological dosing which are unnecessary and potentially dangerous. Long term high doses of testosterone, which we see too often, causes a down regulation of testosterone receptors and increased aromatisation into estrogens which ultimately counteracts any benefits of treatment and can take a long time to recover from. Ongoing monitoring while on testosterone therapy is essential in order to ensure the doses you are taking maintain ongoing optimal physiological levels and that no excess aromatisation is occuring.
How is Bioidentical Testosterone administered?
(1) Troches/Lozenges – are a convenient method of administering testosterone which are held between the cheek and gum and allowed to dissolve. They offer rapid absorption which is a benefit not offered by creams which can be washed off or sweated out which leads to impartial absorption. The hormones in lozenges are absorbed directly into the blood vessels that line the buccal area thus avoiding the stomach and liver. Troches are usually dosed two to three times a day to maintain stable physiological levels. Another advantage is the lozenges are significantly cheaper than commercially available creams.
Any follow up testing to monitor testosterone levels while on troches should be done so by blood testing which is another advantage as the majority of doctors rely on blood tests. Testosterone creams require saliva tests to monitor levels accurately which are difficult to get your doctor to order.
(2) Transdermal Creams provide a continual and steady release of testosterone so is therefore a good method of administration. It is safe, effective and easy to adjust the dose. The hormone is absorbed directly into the bloodstream bypassing the stomach and liver. Once absorbed the hormones are stored in body fat under the skin which release the hormones into the blood stream over time thus maintaining steady levels in the blood.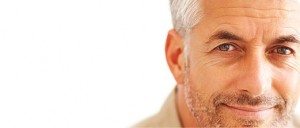 Concerns have occasionally risen that topical administration will result with a disproportionately high conversion into estradiol by the aromatase enzyme in the skin and the slow absorption can cause incomplete absorption due to washing or sweating.
If your using transdermal testosterone any follow up testing to monitor your levels should be done by either urine or saliva tests and definitely NOT blood testing which will only under estimate your true reading due to red blood cell binding. This low reading usually then instigates an increase in dose which causes an over dosing which can then lead to a down regulation of testosterone receptors and/or excess estrogen production. Click here for more information. This is why some practitioners claim that creams cannot provide adequate levels due to poor absorption. It is not the cream that is the issue but the invalid method of testing they are using. Saliva testing is not favored by many doctors so this is a disadvantage of using creams.
Due to new compounding regulations we can no longer compound testosterone creams as there are commercially available creams on the market but unfortunately these are very expensive in comparison. We can make testosterone creams if combined with other hormones such as DHEA, progesterone, pregnenolone, etc or in troches/lozenges form which are much cheaper.
(3) Injections – Traditionally synthetic ester derivatives of testosterone have been administered by intramuscular injection. A big drawback has always been erratic release of these injections which are usually administered every 4 weeks or so but often have their major effect in the first 7 to 9 days followed by subsequent baseline levels until the next injection. The rapid release of large doses of testosterone encourages the conversion into estradiol, via the aromatase enzyme, thus being responsible for the majority of side effects. This method is generally not recommended.
As an alternative we recommend injecting low doses of Testosterone cypionate two to three times a week subcutaneously which will maintain more stable physiological levels and are less painless than intramuscular (IM) injections.
Alternatively our laboratory also produces testosterone cypionate ester for intramuscular injection which ideally should be administered IM weekly to maintain more stable levels.
(4) SARM S22 – Selective Androgen Receptor Modulators (SARMs) provide an alternative to using testosterone as they provide the anabolic benefits of testosterone such as increased muscle mass, fat loss, and better bone density without the unwanted side effects such as aromatisation to estradiol, and conversion to di-hydro-testosterone (DHT). By stimulating the androgen receptor, SARMs can provide a similar therapeutic outcome to testosterone therapy without any increase in androgen levels.
What are the risks of Bioidentical Testosterone Replacement?
Much of the hesitation to use bioidentical testosterone arises from the fear of side effects associated with its synthetic derivatives. Synthetics are known to cause liver damage, promote blood clotting, increase edema and blood pressure, increase cholesterol levels and reduce HDL levels. Bioidentical testosterone on the other hand has been shown to produce the oppersite effects on the cardiovascular system often improving many of these factors.
A major concern for many men is the possibility that supplemented testosterone may cause prostate enlargement and cancer. There is no evidence or clinical data to suggest supplemented testosterone causes prostate cancer. According to a recent study the author of this study, Abraham Morgentaler, a urologist at Beth Israel Deaconess Medical Center and associate clinical professor at Harvard Medical School said, "We reviewed decades of research and found no compelling evidence that testosterone replacement therapy increases the incidence of prostate cancer or cardiovascular disease." (Morgentaler, A, "Testosterone and prostate cancer: an historical perspective on a modern myth," Eur Urol, 2006 Nov;50(5):935-9.).
In addition, Dr. Rhoden, in the January 2004 issue of the New England Journal of Medicine, reviewed 72 medical studies and found no evidence that testosterone therapy causes prostate cancer. (1) In fact, they note that prostate cancer becomes more prevalent exactly at the time of a man's life when testosterone levels decline.
Dr. Perchersky published a study in the International Journal of Andrology (2002), which examined men with low testosterone levels (2). He looked at multiple parameters, including prostate volume, PSA, and lower urinary tract symptoms like frequency and urgency. Of the 207 men studied, 187 responded favorably to testosterone treatment. These 187 all showed improvement in every parameter measured: Their prostate glands all decreased in size, their PSA numbers went lower, and frequency, urgency, dribbling, and getting up at night all improved. This study indicates that, far from causing prostate trouble, testosterone is actually beneficial for the prostate gland in the vast majority of cases.
A recent study by Leonard Marks, MD in JAMA again shows safety of testosterone therapy. "No treatment-related change was observed in prostate histology, tissue biomarkers, gene expression, or cancer incidence or severity. Treatment-related changes in prostate volume, serum prostate-specific antigen, voiding symptoms, and urinary flow were slight." (2A)(2B)
In addition the first study to examine the safety and efficacy of testosterone gel for up to 42 months, was conducted at multiple research centers in the U.S under the direction of investigators at the Research and Education Institute (REI) at Harbor-UCLA Medical Center and was published in 2004 in the May issue of the Journal of Clinical Endocrinology & Metabolism. This AndroGel study is the first to show long-term benefits and safety with testosterone gel – that's great news for men suffering from low testosterone," said Ronald Swerdloff, MD, REI Investigator in the Division of Endocrinology, Metabolism & Nutrition. This study shows 3+ years of continued benefits and provides new information on the degree of safety for men treated with testosterone. Nevertheless, doctors must monitor their patients throughout therapy."
Why isn't testosterone therapy accepted by my doctor and the conventional medical system?
*Synthetic Testosterone of the 1940s – A major reason is the debacle in the 1940s and 1950s, when pharmaceutical companies sold a synthetic testosterone derivative called methyltestosterone. After a few years of taking this synthetic form men developed liver cancer and heart disease. The experts proclaimed that testosterone therapy was dangerous, so testosterone research ceased until the late 1980s with the use of safer, bio-identical testosterone.
*Bad Reputation from Abuse in Sports
*Orthodox Medicine is Opposed to the Idea -The official stance of the medical community erroniously delares that "existing scientific evidence does not justify claims that testosterone treatments can relieve or prevent certain age-related problems in men." There are literally dozens of studies in the medical literature showing health benefits and safety of testosterone therapy.
How to get started?
Ask your doctor to organize the appropriate hormone tests. If testosterone levels come back low and if your under 45 years of age then ideally you should also request a clomid stimulation test to determine if it is due to secondary hypogonadism (this may be difficult as only endocrinologists can order this and many are not aware of this test) which is more common in younger men. If this test indicates primary hypogonadism then physiological dose testosterone replacement should be introduced.
If secondary hypogonadism is indicated then you can try low dose clomid and/or HCG therapy to stimulate the testes to produce more testosterone. Follow up tests (measure free testosterone, estradiol, estrone at least) are essential to ensure doses are adequate maintaining optimal levels of free testosterone and to make sure your estrogens do not increase significantly due to aromatisation. An aromatase inhibitor may also be required if estrogens are found to increase in order to maintain a healthy estrogen:testosterone ratio. HCG is often included as part of testosterone replacement to avoid the testicals from shrinking.
If your doctor refuses to co-operate click here to find a co-operative doctor that will.  Alternatively you can contact us for a consultation where we can arrange the hormone testing and make recommendations based on your history, symptoms and test results. We will then put you into contact with a sympathetic doctor if you require any scripts for bioidentical hormones.
Want More Information?
For practitioner advice on how to optimize bioidentical testosterone treatment, HCG protocols, monitoring hormone levels and for other specific hormone information you will be required to log into the restricted members area of this site which is free of charge. Click on either Existing members or Set up a new account to enter restricted area.
Contact Us
In order to obtain more information or alternatively to arrange a consultation you can contact us. You can also click here to find an integrative doctor open to prescribing these treatments.
References
(1) Rhoden, E.L, Risks of Testosterone-Replacement Therapy and Recommendations for Monitoring Ernani Luis Rhoden, M.D., and Abraham Morgentaler, M.D. NEJM Volume 350:482-492 Jan 29, 2004.
(2) Perchersky AV et al. "Androgen administration in middle-aged and aging men: effects of oral testosterone undecanoate on di-hydrotestosterone, oestradiol, and prostate volume." International J Androl 2002; 25(2): 119
(2A) Marks, Leonard S., Effect of Testosterone Replacement Therapy on Prostate Tissue in Men With Late-Onset Hypogonadism A Randomized Controlled Trial. , MD JAMA. 2006;296:2351-2361.
(2B) Press Release for JAMA , Leonard Marks MD article
Links
Dr Crisler – expert in low dose testosterone replacement for men.
A video by Dr Crisler on Testosterone Gels
Another video by Dr Crisler on Testosterone Replacement Therapy