CURRENTLY NOT AVAILABLE FOR CONSULTATIONS.
Due to time constraints Dr Serafin can now only offer consultations by correspondence as his work load no longer permits face to face consults. This involves completing a questionnaire which will give us a detailed history of your condition. This questionnaire will be emailed to you on request. Once completed return it to us either by email, fax or post. Often symptoms alone are not enough to make an accurate diagnosis so testing is also often required. The appropriate tests required will be determined based on your responses to the questionnaire and then you will be contacted to see if you wish to proceed with the testing. If so DR Serafin will arrange for the Pathology Lab to post the required test kits direct to your home. The instructions will be provided with the test kits. Once you have taken the test sample send it back to the Pathology lab using the post satchel provided in the test kit.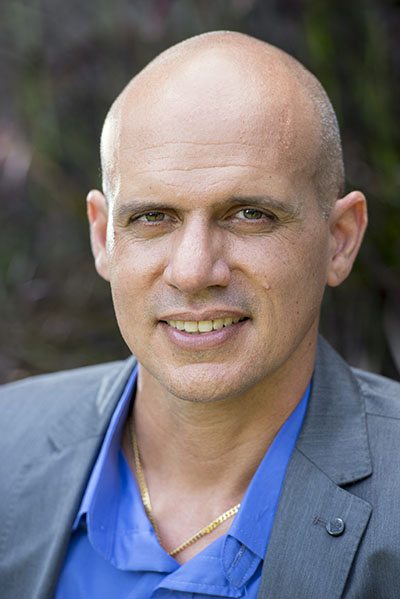 Once the laboratory has analyzed your sample they will send a copy of the results to Dr Serafin. Once he has received these results along with your detailed questionnaire he will determine the best treatment and email/post you a report with detailed recommendations on how best to proceed with your treatment. This may involve requesting your GP to write a script for a particular hormone combination or alternatively it could involve the use of nutrients or herbs. The doses and instructions all will be included in the letter of recommendation.
Dr Serafin specializes in hormonal imbalances and thus conditions such as menopause, peri-menopause, PCOS, infertility, thyroid disorders, adrenal exhaustion, fatigue, male menopause (andropause), testosterone replacement in men, depression, anxiety, balancing neurotransmitters  and erectile dysfunction to name a few.
If you would like to arrange a consultation please contact reception who will arrange to email you a questionnaire. Once you have filled it in return it to us along with any recent test results you may have. You will then be contacted in regards to payment and informed of any tests that may be required.
Costs Involved
Cost is $80 per consultation. Initial testing may include: adrenal, thyroid, sex hormone or neurotransmitter testing. The cost of testing is at an additional charge .
Cost of Testing
Intermediate Dry Urine urine test – $350 – Covers all sex and adrenal hormones and their metabolites. Melatonin is also included. Also includes Four times a day cortisol and cortisone testing. Most comprehensive test available.
Saliva Test – Female panel (7 Hormones) = $160, Male Panel (5 Hormones) = $120
Saliva Adrenal Stress Profile (DHEA morning and cortisol four times a day)  – $110
Complete Thyroid Profile (T3, T4, TSH, rT3, Thyroid antibodies) = $228
Neurotransmitters (serotonin, GABA, Dopamine, Noradrenaline, Adrenaline, Glutamate) = $260.
MTHFR spot blood test  $70
Note: Prices are subject to change without notice as samples are analyzed by independent laboratories whom we have no control over their pricing.
NOTE: Dr Serafin is a Ph.D and not a MD and therefore does not write prescriptions. If prescriptions are required as part of your treatment plan you will need to arrange them with your local GP. If your GP is not sympathetic to these treatments click here to find an open minded holistic GP who can help you.