Gastroenterology is focused on the digestive system and its associated disorders such as Irritable Bowel Syndrome, Ulcerative Colitis, Digestive Disorders, Fissures, Resistant Helicobactor Pylori Infections, Resistant Parasite infections and Paediatric Reflux to name a few.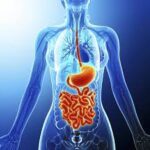 Our lab compounds a number of antibiotics, short chain fatty acids, Paediatric Reflux and fissure medications on prescription.
Contact Us
In order to obtain more information you can contact us.